Pain can be a result of many problems, injuries, and health issues. When people are suffering from chronic pain, they need a therapy that provides them ultimate relief, and massage is the one therapy of the treatment plan that works wonders.
Massage therapy has essentially been preserved as an integral part of pain relief as health facilities are facing continuous and widespread opioid abuse situations. This is why pain-relieving massage therapies have surged as an alternative to opioids. However, insurance that covers massage therapy is likely challenging to find for patients.
There are insurance providers and third-party payers who cover therapy massage from an experienced therapist, but there's no guarantee that even on paying high premiums and deductibles, your massage therapy would be covered.
If you are seeking massage therapy and wish to have the service from your insurance payer, then these tips will help you decide the next step.
Find if your payer provides insurance that covers massage therapy
1. Verify if your insurance company covers massage therapy
When you want to make sure whether your insurance covers massage therapy, you must call on the given number of your insurance company present on the back side of your insurance card. Contact a customer service provider and the customer service center and ask the following question;
I've recently got diagnosed with a sprained ankle and was advised for a therapeutic massage by my doctor. Is there any way that I could find out if my plan covers massage therapy?
Is it necessary for my prescription to have a specific massage therapy like back ache or spinal dysfunction to obtain coverage? Or does it need to have a diagnostic code for it?
What kind of doctor and what other information should be on my prescription that makes me eligible?
When your doctor already has diagnosed the symptoms or cause of pain, then you can directly name the ailment and ask, 'Am I covered for the back pain therapy?
Does my plan follow the limitations of time and visits per month? If the representative says that you have a certain limit of visits and time that is restricted according to billing units.
2. Ask your doctor to mention clearly massage therapy in your prescription
There can be many reasons for pain in muscles and the body. Say it is your lifestyle or medical history and you assume that massage therapy can be the answer to this problem. Explain the entire situation to your doctor. You can start with;
'I am having back pain, and I think it is because I sleep the wrong way, but that could be a reason, I am not sure. I have read and researched massage therapy which can be a best practice to cure this acute pain. For this, I would like to see a licensed massage therapist to help me ease this pain and educate me on the reason for it. If this doesn't work, I'll try to go for medications. Do you think it is a good option for me? Will you recommend this treatment?
After diagnosing your condition, your doctor will likely convince you to prescribe massage therapy. A therapeutic massage is non-addictive and scientifically proven for effective and sufficient pain management.
3. Request your doctor to prescribe a massage for a general issue
When your prescription mentions a general condition for massage therapy like muscle ache, it enables a licensed therapist to arrange treatment for the prescription quickly and easily.
For instance, your sprained ankle had muscle pain that led to your back pain after compensating for the ache for a longer period of time. As massage therapists are not the ones who write prescriptions or suggest medications, they do exactly what a practitioner has diagnosed and the prescription is directing them to do.
Continuing with the example above, if the prescription says that massage your ankle, then a therapist won't start your treatment for your back pain unless you get a prescription for the area.
4. Get a prescription without mentioning the number of therapy visits
A prescription that mentions the number of therapies or massages needed each week cannot lead to complete treatment. When a therapist meets a patient with pain problems, they do not work with them to relieve their pain, but to cure the root cause of it. They'll evaluate your routine and will analyze your habits to reach the cause and provide a better outcome.
There can be some lifestyle behaviors that the patient doesn't want to change, maybe their sports routine is causing the issue, or maybe their cycling posture is triggering the pain. When these continuous activities happen in a routine of a patient, therapies become a regular need of a patient. Due to this reason, one or limited therapy sessions cannot reach an ultimate solution to the problem.
In addition, obtaining an appointment for every session can be another hectic task and near impossible. Plus, it can also become challenging to convince a physician to write a prescription for a certain problem again. Also, if there's a specific gender therapist preference, it will then be hard for the therapist and patient schedules to accommodate. 
How to get your massage therapy covered?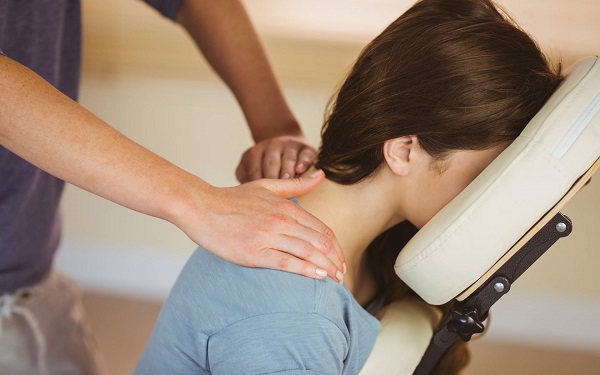 From the above discussion, you may have gotten an idea that your massage therapy can only be covered if you have a prescription from a licensed doctor that says you need massage therapy for a certain body condition.
With an increasing trend of massage therapy prescriptions, insurance companies are adding them to their plans to cover them. According to a survey shared by American Massage Therapy Association (AMTA), several patients have reported that massage therapy has become a mandatory option for addressing specific health issues. When patients discuss therapies with their doctors;
24% of doctors recommend them to have massage therapy
25% of doctors prescribe massage therapy to patients
19% of doctors think that massage therapy can benefit them
23% encourage patients to get a massage.
Once you make your decision, ensure that your insurer covers massage therapy and if they do, ask queries to clear the confusion. Find the required eligibility criteria and ask how to meet them.