Since the pandemic hit hard, the world has known the power of being virtual. With so many organizations keeping their work continuing online, the medical industry was the one that stood on the ground. At the same time, remote physiologic monitoring came into practice.
Remote physiologic monitoring which is also called remote patient monitoring generally enables the practices to monitor patients' progress without making them visit the practice/over email/patient portal/ or any other tangible means. When vital measurements are made through manual submission they would not be considered remote physiologic monitoring.
Manual submission of real-time monitoring for vitals like blood pressure helps healthcare professionals to guide patients about alternative medications if the vital monitoring shows flexes. This monitoring is necessary to evaluate the healthcare professionals instead of just relying on the patient's clinical visits.
With remote physiologic monitoring, monitoring vital signs of chronic conditions remotely becomes possible and providers can proactively provide their services based on the measurements taken. Recently, studies have unveiled the importance of proactively monitoring measurements as they show better and improved results. Now, insurance providers like Medicare are reimbursing remote physiologic monitoring services. This is why it is the best time to introduce your practice to remote physiologic monitoring.
Once you integrate remote physiologic monitoring into your practice, you will have to virtually connect vial monitoring devices like weight monitor, blood pressure monitor, blood glucose monitor, and pulse oximeters.
Commonly used remote physiologic monitoring device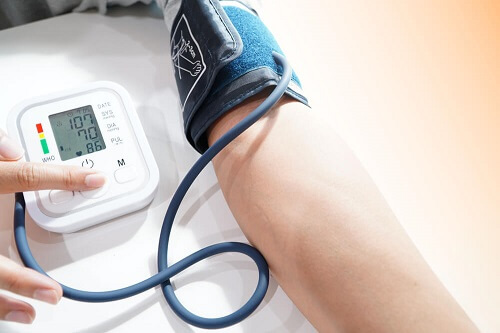 In the medical health market, a number of remote physiologic monitoring devices are available to help patients monitor their health regularly. Here are the 7 most common devices that providers normally used while delivering the RPM program.
Blood Pressure Cuff
Through blood pressure cuffs, a patient's blood flow and heart rate can be calculated by monitoring changes in the motion of arteries. It is a Bluetooth Blood Pressure Cuff, which works similar to the one we see at the doctor's office. The difference between the virtual and at-office cuff is that it sends the data directly to the doctor's computer for review.
Monitoring blood pressure helps in managing so many ailments and medications for chronic health conditions such as kidney dysfunction, CHF, hypertension, and diabetes. Any symptoms related to high blood pressure or hypertension can be monitored and benefited through at-home blood pressure monitoring.
Glucometer
A glucometer is used to measure the amount of glucose in the patient's blood. A small blood drop is taken on the test strip and it is then connected to a device. The blood on the strip shows the blood glucose readings on the device and the reading is reviewed directly by the provider in real-time.
In order to manage blood glucose, patients with diabetes type 1 and 2 often check their glucose levels multiple times a day. These measurements help the provider and the patient review the influential elements that trigger or lessen the symptoms of diabetes. These elements include diet, medication effects, the stress of diabetes, exercise, etc.
Pulse Oximeter
An oximeter measures the amount of oxygen in the blood. It is a non-invasive clip, which normally is attached to the index finger of a patient and also on the earlobe (occasionally). With this, the level of oxygen circulating across the blood can be measured. In addition, through a pulse oximeter, a patient's pulse rate can also be monitored.
A pulse oximeter works efficiently for chronic diseases like pulmonary or cardiac issues where a patient experiences a low level of oxygen in their body. This small device is used for COVID-19, CHF, and COPD patient monitoring and screening.
Stethoscopes + ECG
It's a combination of devices that are used for monitoring lungs and heart sounds. ECG monitors heart rate and is mainly used to monitor heart rates of cardiac conditions like coronary artery diseases and arrhythmias. Through a stethoscope, a provider would measure the lung, bowel, and heart sounds enabling them to provide a comprehensive reading.
Now many patients are using the DUO virtually and providers are able to capture sound on their computers. These readings can be uploaded to patient portals and then later to providers for later clinical reviews.
Wearables
Wearables monitor the activities of a patient continuously. They can track changes in heart rate, patients' steps, sleep timings, and even fall risks. Wearables provide an insight into patients' daily routine and tasks performed on a regular basis that influences the patient's disease symptoms and medical changes.
The data will be used for tracking health and medicinal plans in order to make or amend the current treatment plan. Activity trackers that are commonly used include Apple Watch and Fitbit.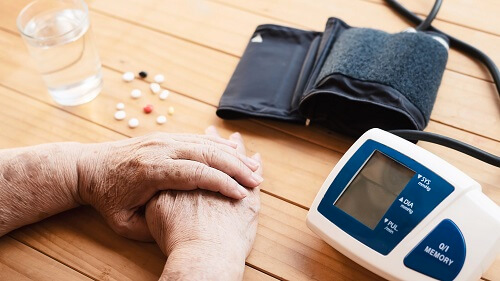 Thermometer
A virtual thermometer monitors and provides accurate and fast pictures of the patient body temperature. This makes the planning of taking additional care easier for providers.
Several Bluetooth thermometers are available in the market including a non-touch thermometer and digital thermometers. Unlike a contact thermometer which is placed under the tongue of a patient for accurate readings, a digital thermometer is placed on the forehead of the patient that scans arteries to record temperature readings.
Generally, remote physiologic monitoring has been a wonderful evolution in the medical industry that allows providers evaluation, collect, communicate, and transmission of data virtually without needing to be present physically in the doctor's office.
While the process is non-complicated, here is some additional information that you should know about remote physiologic monitoring.
Frequently Asked Questions (FAQs)
1. Why has remote physiologic monitoring gained global attention in COVID?
From the above discussion of virtually monitoring data and health issues, it might have become more obvious that preventing the spread of the disease and virus symptoms, was the best idea to persuade with. The HIMSS articles provide a great explanation for this answer.  The article says;
2. Has COVID affected remote physiologic monitoring coverage?
In 2020 March, when COVID hit internationally, CMS issued specific guidelines related to remote physiologic monitoring in the interim policy.
As per the HIMSS notes, a number of amendments have been made to the coverage policies of RPM by CMS. These changes were applied to some permanent fixes during the pandemic.
RPM can be used in chronic and acute medical conditions and will be covered by Medicare. The range will be only expanded to patients with chronic conditions.
For a health emergency, RPM can be an option for the new Medicare patients, CMS clarified.
Almost all the insurance payers are obligated to follow the Medicare guidelines for RPM by CMS. Due to RMP's effectiveness in remote monitoring techniques, many states have put this telehealth option in their parity laws.