Many people want to make their career in the medical coding and billing field, as it is the most evolving and necessary field in all healthcare institutes in the United States Of America. If you are also considering pursuing a medical coder and biller career, you must become a master of this field to get the job. You have to choose an online or on-campus program to learn these skills theoretically and practically.
But there is a question in mind: Which program should be chosen? We will answer this question in this article and other factors you should consider before choosing any online medical billing and coding certification programs.
Understanding the Medical Biller and Coder Job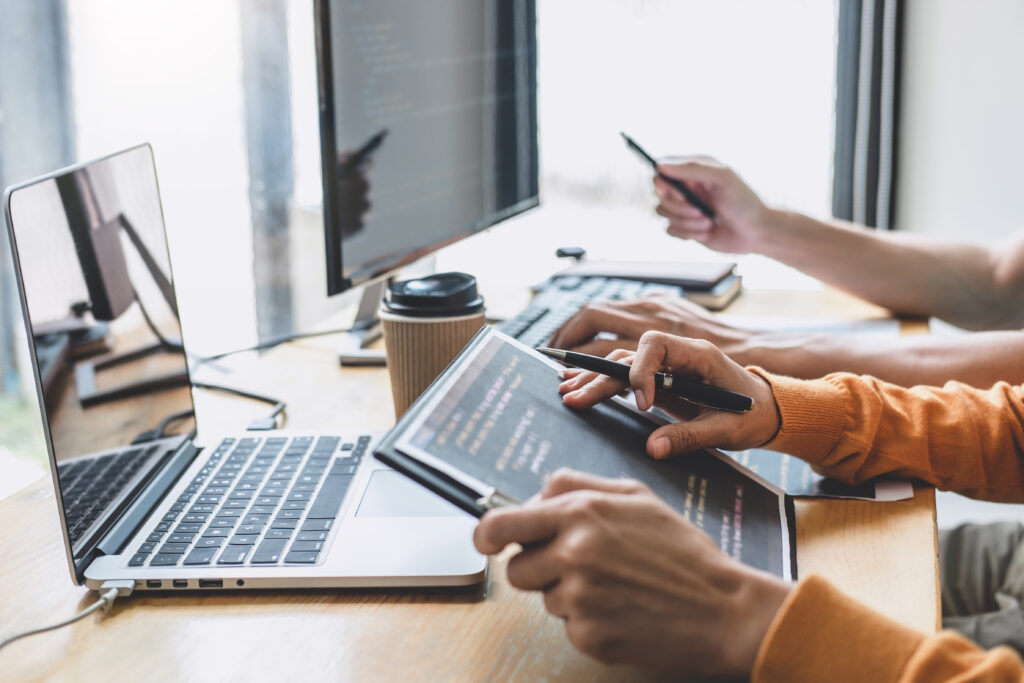 With the evolution of time, it has become important to have medical billers and coders at the hospital to connect the bridge between healthcare workers, insurance companies, and patients. They translate the information of patients, like diagnosis, treatment, surgery, injury, and other aspects, into codes that serve as information for many stakeholders, like insurers and healthcare providers.
Every health-providing organization recruits expert medical billers and coders who have verified certifications. Therefore, it is necessary to get the certification, and you have to prepare for the certification exam. You have to complete any coursework program to meet the criteria for sitting and passing the medical billing and coding certification examination.
List of institutes offering Medical Coding and Billing programs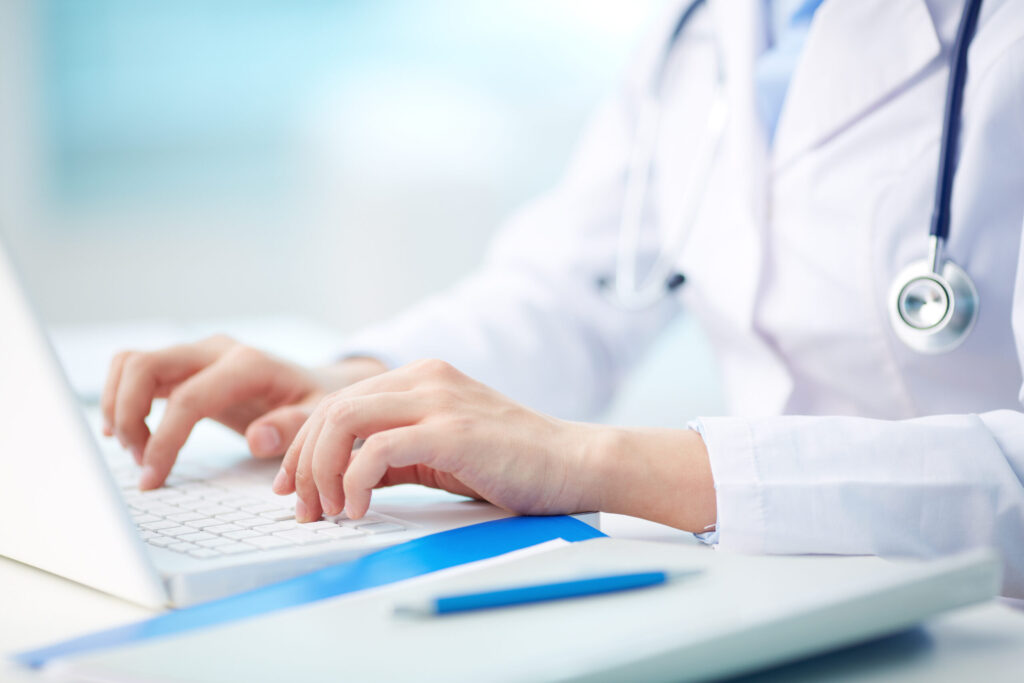 Many institutes in the USA offer programs in this field, and each program has pros and cons. You need to review each institute and its programs and choose one according to your taste. Here is the list of institutes offering online medical billing and coding certification programs;
American Health Information Management Association
Hutchinson Community College
American Academy Of Professional Coders
Florida A&M University
University of Cincinnati
Indiana University-Purdue University Indianapolis
Cosumnes River College
Davenport University
Key factors: Choosing online Medical Billing and Coding Certification programs
Below are some factors you need to consider while choosing the program for certification exam preparation:
Accreditation
Accredited institutes should be chosen for medical billing and coding programs because these institutes meet all the standards of high-quality education. Accreditation ensures that students will get a high-quality education and skills by studying at this institute. Accredited institutes also have experience and the best system for educating students.
Accreditation also ensures that the coursework or program the institute is offering is verified by the Commission on Accreditation for Health Informatics and Information Management (CAHIIM) or the American Academy of Professional Coders (AAPC). Therefore, it is very important to affiliate with accredited institutes to get the best education and skills.
Course content
Each Institute has its own certification program. Each program has its own course content and topics. It is very important to review all the content of programs to evaluate which program is providing information according to the syllabus provided by AAPC for the certification examination. Some important areas should be covered for passing the certification examination. Make sure that all the following topics are being studied in your chosen program:
Integumentary Surgical Coding
Respiratory Surgical Coding
Nervous System Surgical Coding
Endocrine System Surgical Coding
Digestive System Surgical Coding
Urinary System Surgical Coding
Musculoskeletal System Surgical Coding
Mediastinum and Diaphragm Surgical Coding
Male and female genital surgical coding
Hemic and Lymphatic Surgical Coding
Maternity and Delivery
Eye and Ocular Adnexa Surgical Coding
ICD-10-CM
HCPCS Level II
Radiology
Pathology
Laboratory
Medicine
Anesthesia
Evaluation and Management
Anatomy and Physiology
Medical Terminology
Coding Guidelines
Practice Management
Cost and fee structure
Each candidate has a different financial background and budget; therefore, it is vital to check the cost of the whole program to see if it suits you or not. Assess the full cost, including the admission, module, book, and evaluation test fees. Many institutes in the USA offer scholarship programs, financial aid, and coursework. You can check out all the scholarship opportunities if you need them.
By assessing the whole cost of the program, it becomes easier for the candidates to choose the program according to their allocated budget. Candidates can also avoid future problems regarding fees by having complete information.
Program flexibility and length
The most important thing you should do while choosing online medical billing and coding certification programs is check the program's flexibility. Courses should be studied online in the program, and the institute should provide recorded lectures along with online classes at fixed times. This allows you to manage your other life businesses along with your studies.
Module duration and course length should also be kept in consideration because some programs offer hard and lengthy courses. It is useless to study lengthy courses, as they have useless information that is not important for the certification exam.
Faculty expertise
Faculty with the best teaching experience make a significant difference in making the students experts in their field. You can evaluate the expertise of faculty by checking their skills, teaching experience, education, and published work. Therefore, choose a program with highly qualified teaching staff to learn good education and skills.
Student support
Student support plays a big role in providing the right orientation to students. As online study is challenging, there is always a dire need for support. Students can get information regarding their academic work, examination queries, syllabus, career, future job opportunities, and many other things. It is recommended to keep this factor in mind while choosing the program.
Practical training and internship opportunities
Theoretical information and knowledge are very important, but we must recognize the importance of practical training. Real-world training enhances your skills to excel in the field of medical billing and coding. Always go for the program that offers you practical training and internship opportunities. Practical training is also important because it comes under the requirements for sitting for the CPC examination.
Internship opportunities should also be part of your chosen program, where you can keep practicing as an assistant to medical billing and coding experts in healthcare institutes during your coursework program studies.
Certification preparation
Choose a program that educates the students to become eligible for certain industry certification examinations like Certified Professional Coder (CPC), Certified Coding Specialist (CCS), and Certified Coding Associate (CCA). Go for the program that covers the syllabus for the above certification examinations. Choose a program that provides students with practice papers and MCQs and conducts enough practice exams.
Steps for choosing the best program
You should be aware of all the basic steps while choosing the best online medical billing and coding certification programs. Below are the steps:
Do initial research: Consider all the factors mentioned above and choose the program that suits you for building your career in the medical billing and coding field.
Seek assistance: If you are confused and unaware of the process, reaching out to professionals and seeking guidance from them is helpful. They will guide you through the whole process and help you choose the right program.
Contact universities: After choosing the program, you should contact the schools offering that particular program and seek information regarding admission dates and other things about the program.
Make a final decision and apply: After selecting one institute for the program, apply for admission by submitting important documents and fees. You can also apply for a scholarship if you need one.
Conclusion
Unless you know the steps of medical billing and coding certification programs and how to apply them with a proper process, it can easily become a heck of a task if you get rejected after spending your time and dollars. Check the information and make an informed decision to save you time and effort.