Credentialing is an essential process through which a practitioner will be able to affiliate themselves with an insurance provider so their services are paid more efficiently. Physicians are evaluated on the basis of certification, training, licensing, and qualification as a part of the credentialing process through CAQH. But what is CAQH credentialing and when CAQH is involved in the process of credentialing?
What is CAQH Credentialing?
CAQH is a large online database of credentialing data. CAQH credentialing accounts for the procedure where practitioners self-report their demographics, education, work history, experience, malpractice record, education and training, and other relevant information for credentialing to make a virtual credentialing profile for the access of insurance providers.
This online credentialing process eliminates the need for paperwork which eventually reduces the burden of document submission involved in the facility privilege application and enrollment process.
CAQH website says, "CAQH is The Council for Affordable Quality Healthcare, Inc., a not-for-profit collaborative alliance of the nation's leading health plans and networks. The mission of CAQH is the improvement of healthcare access and quality for patients and the reduction of the administrative requirements for physicians and other health care providers and their office staff members"
The aim of The Council for Affordable Quality Healthcare is to compile the entire credentialing information of medical healthcare providers and provide access to insurance entities and other medical organisations so they can streamline their credentialing process by accessing the whole information under one roof.
CAQH is a nonprofit coalition partner of over 140 health insurance plans and associated healthcare organisations to help them make credentialing easier by providing data in a repository which is accessible to them. With this collaboration, CAQH improves data accuracy, streamlines business processes, eliminates the administrative burden, and mitigates risks of quality compliance. And for all these facilities, CAQH doesn't charge anything either from practitioners to make their CAQH profile or from the healthcare organisations.
Also, it eases the process for healthcare practitioners to update their CAQH profile and reduce the time that gathering documents and submitting accurate data takes while applying for an insurance affiliation. Along with these features, CAQH enables providers to;
Upload the required documents so the need for manual submission can be eliminated and the timeline of applications can be improved.
Upload and attest the supporting documents and apply to multiple applications in one go.
CAQH self-registering before credentialing process from an insurer begins.
How can you register for the CAQH Profile?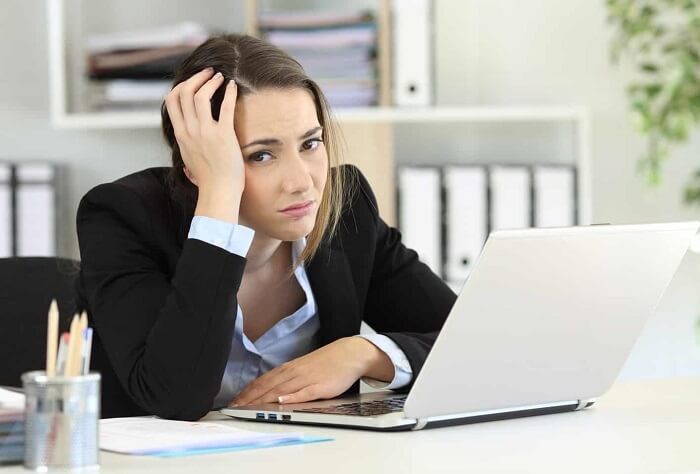 Healthcare providers who have been practising as private practitioners and treating outpatients intending to bill the insurers as an in-network practitioner must have a CAQH ProView profile. When insurance companies begin the initial credentialing process, they require a CAQH ID ProView ID number to list in the application.
Healthcare providers need to create a CAQH ProView Profile on the CAQH website and fill in the required information so the process of credentialing starts smoothly. If a healthcare organisation needs to hire a provider, they need to ensure that the provider they want to hire has a CAQH profile or is willing to have one.
To complete a CAQH ProView profile, healthcare providers must need to have at least two focused hours to complete the profile by submitting documentation such as providing a professional liability insurance policy and licensing. During the process, the software will keep the provider updated about the required documents and what information is further needed to complete their profile. Once providers complete their information, they should send it for attestation. CAQH prompts every provider to re-attest profiles after every 120 days and adds any other information and documents they have obtained in between these 4 months.
To complete your CAQH ProView Profile, you need;
License to work
DEA (certification of controlled substance/ if applicable)
CV
W9
Board certificate
Malpractice certificate
Hospital privileges
Diplomas
If you want to prepare a profile for private practice;
References (3 professional referrals)
Address
Tax ID (If starting a private practice)
Legal entity information
Billing contract
Outsourcing credentialing contract (if applicable)
Hours of work
Fax/phone
NPI
Group information, etc.
Once you are sure that you have all the required documents, visit https://proview.caqh.org/PR/Registration/SelfRegistration and submit to make your CAQH ProView profile.
How does CAQH affect Credentialing?
As mentioned, whenever a provider will apply for an affiliation with an insurance provider, they'll ask for a CAQH ID number to proceed with their credentialing process. With this, hiring entities will look into this ID profile and verify the provided information and professional documents before approving the application.
Similarly, if a provider's application is un-attested, incomplete, or misses any required field, then payers will reject the application until the missing information is provided to the CAQH ProView Profile. To eliminate the chances of disapprovals of credentialing applications, it is imperative to update and re-attest your CAQH profile after 120 days. Not only do providers need to re-arrest them to keep their profile updated, but insurance companies also recheck credentials to evaluate providers' performances.
The convenience and accountability that CAQH ProView profiles provide to insurance providers are something that has been desired. This is because, despite the need for submitting applications through a lengthy process for credentialing, insurance companies require a number of documents and paperwork to submit with the application. Even most of the information and verified documents they can find on the CAQH profile.
Conclusion
Although the CAQH ProView profile has provided an opportunity for both providers, health insurance companies, and other healthcare organisations in expediting the credentialing process and exchange the source of information in a quick and secure way, according to many, it didn't provide the convenience in credentialing the way providers and credentialing managers expected.
However, the credentialing process itself is a tedious task, and hiring a provider on board to work as an in-network provider needs a range of investigation and evaluation that CAQH provides up to a significant level.
Moreover, if you or your organisation needs assistance in medical credentialing and establishing a CAQH profile, check the information that we have covered here.